If you find yourself wanting a slice of pizza, you have plenty of options when it comes to pizza in Gatlinburg! There are several Italian restaurants and pizza places in the area. You may have a hard time deciding where to go! Here are 6 of the best places to eat pizza in Gatlinburg:
1. Big Daddy's Pizzeria
Big Daddy's Pizzeria is a local chain where you can get great pizza in Gatlinburg. Their sauce and dough are made fresh every day. They have classic pies, but you'll definitely want to try one of their signature pizzas. There's a Taco Pie, Wing It, BBQ 4 U, Herbivore, and The Bee Sting. You also have the option of creating your own pizza. Don't forget to get a side of Boo Boo Bombers, also known as garlic knots!
2. Best Italian Restaurant
For a classic Italian take on pizza, you should go to Best Italian Restaurant. Their pizza has a New York style thin crust. They have the classics, including cheese and pepperoni pizzas. Their signature pizzas include a Brazilian bechamel pizza, which has a white sauce with chicken, red peppers, spinach, and banana peppers. There's also a veggie supreme with all kinds of toppings you can think of. You also have the option of creating your own pizza. Best Italian also serves all kinds of other Italian food, from pasta to seafood.
3. Big Bear Subs and Pizza
Big Bear Subs and Pizza is another great place to grab a slice. Their super pizza has pepperoni, ham, beef, Italian sausage, green peppers, onions, mushrooms, and black olives. If you are someone who loves Hawaiian pizza, you'll be glad to know Big Bear has not one but two! There's the classic ham and pineapple pizza, but they also have a spicy hawaiian pizza that has hot sauce, ham, smoked bacon, pineapple, jalapenos, and red peppers. Don't miss out on these delicious pizzas!
4. Luigi's Pizza
Luigi's Pizza stays open until 2 AM, making this a great place to go if you're out late and want something to eat! You can build your own pizza from a huge variety of toppings or try one of their pizzas.They have classics, such as meat lover's, veggie, and a white pizza. If you want to try something new, get the eggplant pizza, gyro pizza, or lasagna pizza.
5. Geno's Pizza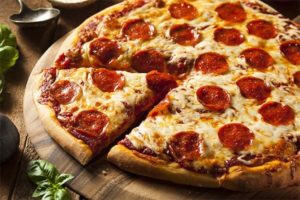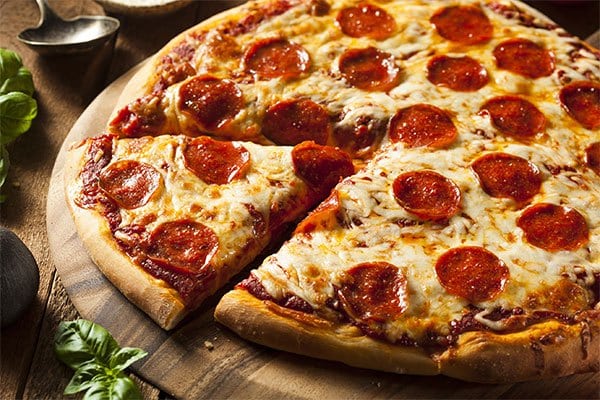 Geno's Pizza is another local pizza joint in Gatlinburg you'll want to try. They have the option where you can create your own pizza, or you can try one of their specials. Geno's Pizza has pepperoni, beef, sausage, mushrooms, green peppers, black olives, and onions. There's also meat lovers, BBQ chicken and bacon, and a steak and cheese pizza.
6. Taste of Italy
There's another great Italian restaurant that serves all kinds of food in addition to pizza in Gatlinburg called Taste of Italy. You'll find a chicken spinach alfredo pizza, chicken pesto, veggie lovers, Hawaiian, and many other kinds of pizzas to choose from. You can always create your own pizza. Some of the other food you'll find includes calzones, pasta, salad, and other entrees.
There are several places where you will find pizza in Gatlinburg. Not only will you find delicious food in the area, you'll also have plenty of fun things to do! Ready to start planning your next trip to Gatlinburg? Look through our Gatlinburg cabin rentals and book yours today!